Is your safety management system (SMS) putting you in the driver's seat or leaving your business behind? It's time to take a look at where you could be headed.
No matter what you drive, you probably want the ability to sit comfortably in your car, type the first few letters of a destination, and get driving directions on a digital display. For some motorists, getting directions means using a smartphone, while other drivers use dashboard devices that are a lot like a laptop computer. Regardless, the purpose of this technology is to get you where you want to go safely and easily.
Your safety management system (SMS) should work in a similar way. If your team members are still searching for safety information in a three-ring binder, you might as well be using a paper road map. If you're using a proprietary software-based system instead, your digital road map could still send you in the wrong direction. Consider the following questions.
Can you get instant and accurate information, or do you have to download something first?
Can you access that information in the field or on the factory floor, or only in an office?
Do you have the right people behind you to support and maintain the information and the software?
Don't risk taking a wrong turn. Getting lost can cost you time and money.
"By leveraging today's technology, business leaders can implement a functional safety management system that manages risk and helps them to reduce costs." – Jim Testo

Start with Domain Expertise
All digital SMS technologies are not built the same. To build an effective system, you need to start with environmental, health and safety (EHS) domain expertise. You also need clear EHS policies, procedures, roles, responsibility, and accountability – all implemented within a business culture that puts the health and well-being of employees and customers first. Management needs to be in the driver's seat and steer the entire company toward a culture of safety that is specific to their organization. 
Yet, you don't want an SMS that's hard to implement, or a system with features that aren't powerful enough. Today, there are too many instances of software that's abandoned before it's even used. Building your own SMS might seem like the answer, but you don't want to stray from your organization's mission and pay for expensive developer time. You could buy an off-the-shelf product instead, but you still need something that reflects your company's own policies and procedures and someone to implement it.
Look to The Cloud
If there's a safety incident at your plant, you don't want to have to scramble to figure out what to do. Even if there isn't an emergency, it's a waste of time to look for documentation and files that are hard to find because of poor naming conventions or a general lack of organization. Depending on email isn't the best approach either because a full inbox can make it difficult to find important messages.  By leveraging today's technology, however, you can get an SMS that's functional, real-time, and accessible.
Cloud technology puts the latest information at your fingertips – and it's the same information as other users have available since everything is stored on remote servers. With the cloud's bring your own device (BYOD) model, you can use a smartphone, tablet, laptop or desktop computer. It's your choice.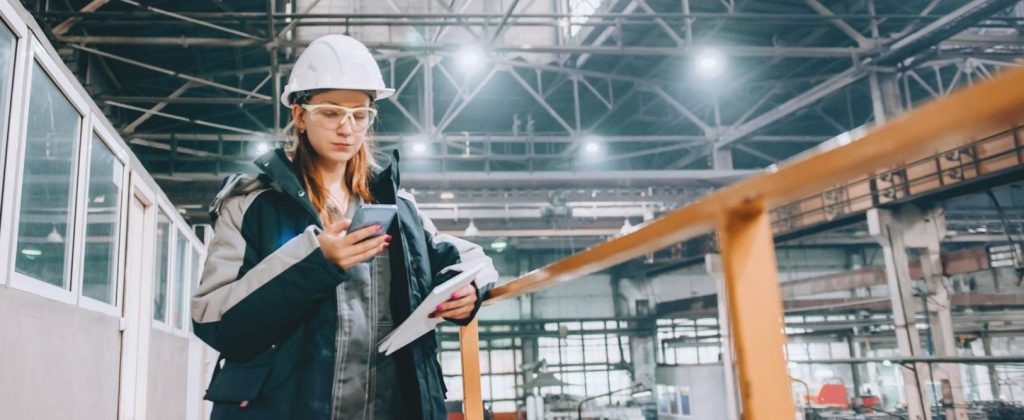 Consider what can happen with a different approach. If SMS information is on your desktop computer at the office, you can't see it on your smartphone or when you're at home. You can't take SMS policies and procedures out onto the plant floor either. You'll have to remember to perform periodic backups, and you'll have to pull information and push notifications to communicate changes.
A cloud-based system eliminates these risks and hassles. It also lets you harness the power of platform as a service (PAS) so that you can use integrated, enterprise-wide software applications. Instead of typing the same information in multiple places, you can enter it once and access it elsewhere. You'll eliminate duplicate data entry, and you'll avoid having conflicting information in different places.
Promote Lean Thinking and Operational Efficiency
Cloud technology's search capabilities, content indexing, combined with a taxonomy for organizing information makes it faster to find information by keyword or within a hierarchal structure. Yet, you can also restrict what users can search for and what they can view, edit and delete. User roles and group permissions are some of the features that support this architecture. Along with scalability, redundancy, and a responsive mobile design, you can get pricing based on the number of users with nearly unlimited file storage capacity. You're in control, and the interface is as familiar as a web page.  
Importantly, leveraging today's SMS technology can make your organization more efficient. For example, you can establish workflows in cloud-based apps instead of email chains. If you practice lean manufacturing, you'll like how you can support single-piece flow and do one thing at a time in small batches. If your company grows and you need your SMS to grow with it, the right low-code system will be flexible enough to meet the changing demands of your business.
EHS Risk Management provides the cloud-based SMS technology process that you need, but it's not the technology alone that makes our approach so appealing to business leaders. By connecting today's technology to domain expertise, we help you mitigate risks – and that keeps you in the driver's seat.
James M. Testo CIH, CSP, President
EHS Risk Management, LLC
The EHS Risk Manager is a business value proposition that reduces costs and supports your company's performance. The EHS Portal provides a real-time process for managing and implementing your company's policies and procedures. To learn more, email Jim Testo at jimt@ehs-riskmanagement.com.